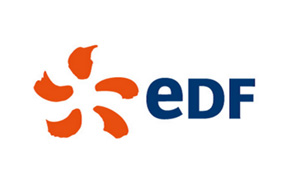 Regulatory Conformity
Technical assistance within the scope of environmental regulation ICPE(Classified Installation for Environmental Protection) and WFA(Workplace First-Aider), update of the ICPE/EN compliance and of the regulatory fields, of new regulatory requirements of the CLEAN application and of some installations simplified controls, development of local guidance for the site's installations.
BRT CICERO
Technical support for feedback, site of the Flow Accelerated Corrosion phenomenon, support for the EDF software's qualification program, doing prediction of carbon piping incompletely filled groove, BRT-CICERO.
APILOG
Logistics expertise in CNPE, Development of the APILOG Software, Technical manager of the framework contract support APILOG Blayais and Paluel Analyst Engineer, Management and industrialization of the databases, Functional solutions prototyping for the job.

Koeberg NPP
Independent third party review of the Nuclear Safety report of he Dry Cask Fuel Storage

I&C COMISSIONING
Completeness and exhaustiveness studies of the test program relating to the security of I&C systems. I&C risk coverage analysis in the commissioning test procedure for safety demonstration with the safety authority and proposition of modifications in order to integrate the I&C functions not covered.
SIMULATING EPR REACTOR
OAKRIDGE participates to modeling and simulation the elementary systems of nuclear island and conventional island of EPR reactor. Indeed, our engineers have great knowledge of thermohydraulic, mechanics and I&C wich they have improved. Especially, they work on APG, ADG, ATD, CVI, RCV, RCP, EDE, EPP, DVD, DVE, DWK, DEL, GSS, GFR, GSE, GRE, GPV, TEG, TEP, TEU, EVU, RIS, RRI, SEC, SRU, CFI, SAR, SAP, SAT...
TAISHAN EPR - HOT START TESTS
Start Up Shift Engineer, AREVA EPR TSN, the service provided by OAKRIDGE consists of a support for the TSU(Technical Sub Unit) team during all the phases of the test program and of the EPR TSN starting. This program includes the validation of full functional tests in HET(Hot Engine Testing) control room, Loading, PHET(Precritical Hot Engine Testing), gaining power until the IC(Industrial Commissionning).

Consulting on the Management and the Regulations over Testing laboratories for the nuclear Equipment Qualification in Korea – best practices from France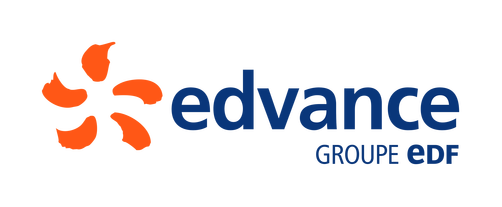 HVAC - THERMAL CALCULATIONS
Creation of a technical database in the field of ventilation, thermal load calculation of the FA3 EPR facilities and Task Force HPC ventilation, Prototyping of functional solutions for airflow job for the HL,HK facility and duplicable on other facilities.
PIPING CONTRACT MANAGEMENT
Monitoring of the BNI piping contract interfacing with Flamanville / Malakoff / Supplier. Regulatory referent interfacing with the EDF/CNEN and the APAVE.
INSTRUMENTATION
Support for General Installation of BNI and RB UK EPR. Group referent for the technical guidances concerning the feasibility of integrating instrumentation in the buildings.
TECHNICAL COORDINATION
Provides support for the technical coordination of the EPR UK's activities. Especially for the management of the Open Points, the Risk Management and the HVAC task Force.
PIPES NUCLEAR PRESSURE VESSEL
Monitoring of procurement studies, field fabrication and installation on EDF/CNEN sites which acts as Manufacturer under the Pressure Vessel Directive / Nuclear Pressure Vessel for the nuclear auxiliary piping systems. Within the EPYS group regulatory cell, writing of the regulatory associated files (risk analysis, technical instructions and lists of applicable documents). For the Nuclear Pressure Vessel  possessing their declaration of conformity and which are subject to adjustment, regulatory text analysis, realization of a life file in this context.
GENERAL ELECTRICAL LAYOUT
Support for the Studies of wiring and connection of electricity networks. Integrated with the assembly team of the General Electrical Layout group, we conduct basic design and prepare the input data for the details studies, conducted by the General Electrical Layout supplier. We ensure periodic supervision of the details studies. We also define the installation methods in relation to the FA3 site.
I&C
Provides I&C Expertise in support to HVAC systems engineering of the nuclear island of the UK EPR. Especially the generation of function diagrams about control systems.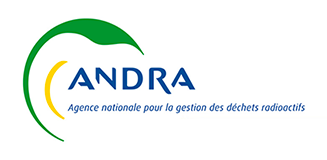 Supporting activities during implementation of their international contracts with Japan, Korea, Lithuania, Irak, UAE - safety, training, expertise -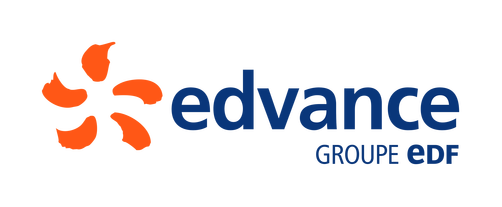 EMERGENCY DIESELS CONTRACT
Technical manager of the main diesel contracts and emergency diesels of the FA3 EPR.
I&C
Provides technical support for DCC activities (Dedicated Instrumentation Control) of the UK EPR.
CONTRACT MANAGEMENT IN THE MECHANICAL FIELD
EDF CNEN, September 2016, Support for the management of equipment's contracts, EAH(Equipment Acces Hatch) material, SAS(Secure Access Site) staff, access to both the EPR FA3 and HPC facilities.

World survey (Canada, UK, Sweden, France) and advices on best practices regarding Periodic Safety Review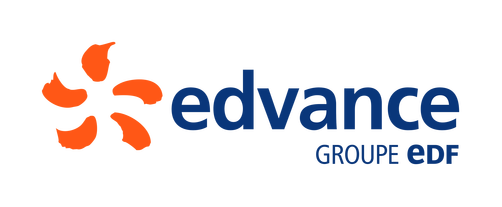 INTERNAL AND EXTERNAL HAZARD STUDIES
Provides safety support for the finalization of the studies of the nuclear island's internal and external hazard of the FA3 EPR. Especially for the HEPR internal hazard (High Energy Pipe Rupture) and the impact of the modifications (ECN)(Environmental conditions/Emergency Communications Network) on studies dealing with various external hazards (earthquakes, fires…).
HVAC DIMENSIONING ENGINEER
Provides HVAC system engineering support for thermic calculations of various buildings of the FA3 EPR nuclear island (with the EDF THBAT software) supporting the safety demonstration at the ASN(Nuclear Safety Authority )/IRSN(Radioprotection and Nuclear Safety Institute), in incidental running and under the harshest weather conditions (extremely hot, extremely cold).
REFRIGERATION UNITS CONTRACT
Provides support for the technical monitoring dealing with the contract of the UK EPR refrigeration units.
PRESSURE VESSEL
Provides support for the generation of  the ESPN regulatory files  of the submitted devices of the FA3 EPR nuclear island.
FLEXIBILITY CALCULATION / SUPPORT CALULATION
Provides support for the finalization of the pipeline's calculations (flexibility and supports) of the FA3 EPR nuclear island. Especially for the development of automation tools and the Technical expertise (doctrine).
FA3 VENTILATION SYSTEM ENGINEER
Detailed engineering of many HVAC systems of the FA3 EPR (such as : Containment Continuous Ventilation System ,Containment Sweeping Ventilation System, Control room ventilation, Electrical Building Main Ventilation System, Fuel building ventilation system,…).
Especially via the production and the update of the different parts of the Elementary Systems Files (E.S.F).
HVAC CONTRACT ENGINEER
Provides support for the technical monitoring of HVAC contracts ( Safeguard auxiliary building) of the FA3 EPR.
PIPES PROJECT MANAGER
Provides support for the preparation of the contracts concerning pipes elements (diaphragms, filters, …. – as mentioned in the 'Article 222') for the nuclear island of the UK EPR by transmitting the FA3 Experience feedback and by working on the Designs standardization.

HPC NPP
Developing UK specific commissioning standards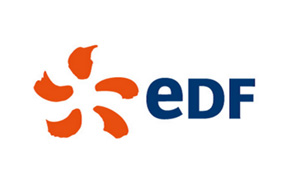 PRESSURISED EQUIPMENT
OAKRIDGE has assisted the operator, EDF, in controlling the risks related to the corrosion of pressurised equipment for over 10 years.
In this respect, its skills in terms of materials, deployed in many projects, are recognised and in-demand.
Whether concerning advanced technical studies (international feedback from experience and technical analysis of vessel bottom corrosion) or predictive calculations (using the BRT Cicero software application to assess the underfill for pressurised piping), or else support for operators for reactor maintenance and safety (the drafting of specific guides and inspection plans for pressurised equipment), OAKRIDGE has the keys to invest its expertise to the benefit of its customers.
ASSESSMENT OF STORAGE FACILITIES AND RADIOACTIVE SOURCES OF THE FRENCH NPP FLEET
- Analysis of regulations applicable to facilities and EDF documentation relating to radioactive sources management
- Radioactive Source Storage Facilities (RSSF)assessment guide in reference to applicable texts
- On-site assessment of RSSF in 19 NPPs
- Interview of RSSF representatives
- Facilities assessment report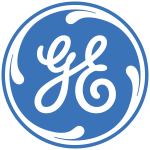 NUCLEAR PRESSURE VESSEL
Conception of Regulatory Files of Pressure Vessels and Nuclear Pressure Vessels, concerning the PET system(Primary and secondary Effluent Treatment) of the FA3 EPR :
-    Functional Analysis
- Creation of the RA(Reference Accident),NI, CANPE(Conformity Assessment of Nuclear pressure equipments)
-  Customer Care, CEIDRE Interface management, APAVE,BV,TUV in order to obtain equipments certificates.
APN RISK ANALYSIS
Conception of hazard analysis for permanent assembly (APN installation junction of pipes-recipient , pipes-accessories, pipes-pipes plumbing). Functional analysis, creation of the Reference Accident by automating  the Reference Accident patterns creation from an APN pipes database.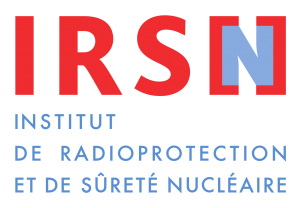 CRITICALITY - DEVELOPMENT OF A NEW CLOSURE MACHINE
The definitive shutdown of the split table of Valduc now prevents IRSN from carrying out its own experiments, despite their relevance for qualifying criticality calculation software.
Oakridge therefore supports the IRSN in concluding its international cooperation programmes in this field, particularly by providing calculation expertise with SCALE and MCNP.
CRISIS MANAGEMENT AND EXPERTISE - RADIOCHEMISTRY
Setting up, testing and using a gamma spectra data library based on accidental scenarios for NPP, nuclear fuel cycle laboratories & facilities.
This data library will be available during crisis exercises and will be used in case of nuclear accident.
SKIN DOSE - DEVELOPING INNOVATIVE SOFTWARE
The dosimetric monitoring of personnel exposed to ionising radiation is a key daily priority in the nuclear sector.
In this context, the IRSN aimed to acquire a new tool for the calculation of skin doses, with software that was developed and tested by OAKRIDGE thanks to its expertise in Monte Carlo methods.
OAKRIDGE carried out over 10,000 MCNP calculations by optimising the calculation time using the parallel method for this project. The company subsequently developed a specific script to check the acceptance of each calculation, particularly as a function of result-based criteria.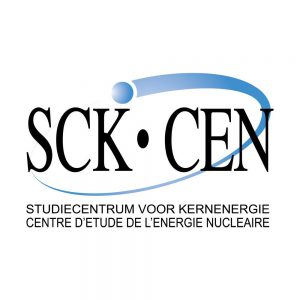 MECHANICAL BEHAVIOR OF MYRRHA CORE SUPPORT.
Dr Andre LAULUSA is an OAKRIDGE's approved Partner, 
He is an Expert in Computational Mechanics,
specialised in Structural Integrity.
As said by our Client, the Belgian Nuclear Reseach Center SCK CEN, "MYRRHA, a flexible fast spectrum research reactor (50-100 MWth) is conceived as an accelerator driven system (ADS), able to operate in sub-critical and critical modes. It contains a proton accelerator of 600 MeV, a spallation target and a multiplying core with MOX fuel, cooled by liquid lead-bismuth (Pb-Bi)."
This GENIV reactor has a unique design and Dr Laulusa is in charge of assessing the Mechanical behavior of MYRRHA Core Support Structure (CSS) and Above Core Structure (ACS). Following the code RCC-MRx, he implements complex calculations with specialised F.E. software. 
This Partnership between OAKRIDGE and Dr Laulusa allows the Company to bring additional expertise to address all its Clients' needs. On the other side, it allows the Expert to have access to large Projects, without dealing with Supplier's Qualification issue and Procurement matters, by our clients. And, finally, it allows the Client to contract on a B to B basis, instead of managing a B to E (expert) business relationship. Moreover, the Client can access to other Engineering and Consulting domains proposed by the Company ; for instance Radiation Protection or Nuclear Safety.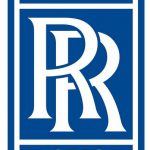 VVER TECHNICAL SUPPORT
OAKRIDGE employs nuclear engineers from a wide range of backgrounds, enabling the company to provide support for its customers in various nuclear reactor technologies (EPR, CANDU, VVER, APR1400) and in various languages (Chinese, Vietnamese, Russian, Lithuanian, English, Arabic, Laotian, French, Japanese, Korean).
A case in point is the example of our customer, Rolls Royce Nuclear, which uses the support services of Oakridge for its VVER reactor instrumentation and control system projects, for a Russian end-customer.

OAKRIDGE DEVELOPS ITS ACTIVITIES IN SOUTH AFRICA
Oakridge has been awarded a 3-year framework contract with Eskom in the early 2009. Since then, Oakridge was involved in 2 important projects:
- Equipment Qualification Programme Review for electrical equipment important to safety inside containment
- Compilation of technical specifications for PTR tank replacement

DOCUMENTARY SUPPORT - KOEBERG OUTAGE
Oakridge experience at Koeberg Nuclear Power Plant in South Africa, power plant operated by Eskom, allows it to bring an interesting added-value for Field Service Documents preparation, necessary for turbine-related works conducted by Alstom during the outage.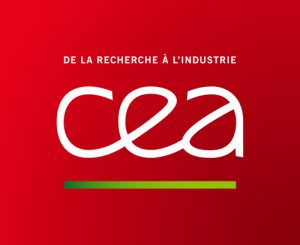 NUCLEAR FACILITY N°72 - CONTRIBUTION TO THE ASSESSMENT OF THE NUCLEAR FACILITY SAFETY REPORT
- Inventory and analysis of improvement requests expressed by the CEA safety committee
- Consideration of these requests to perform complementary studies
- Final safety report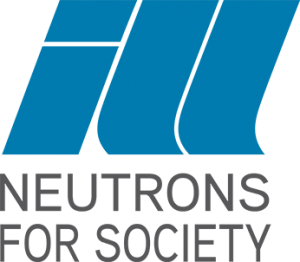 ...TO ACCOMPANY THEIR PROJECTS
ILL, DAHER, CEGELEC, CIS-BIO international, TOTAL GAZ, CS, SEIV Energie, OXAND, BOUYGUES démantèlement

Taishan NPP
Design team for systems modifications integration + commissioning team for overall I&C, tests supervision, wastes systems

Training Session on Equipment Qualification / Rules / RCC/ Equipment Class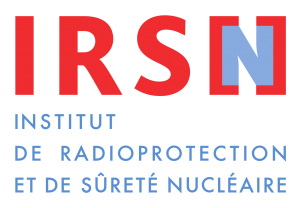 French NPPs
Deterministic and Probabilistic Safety Analysis

Belgium NPPs
Training Session on Seismic PSA Level 1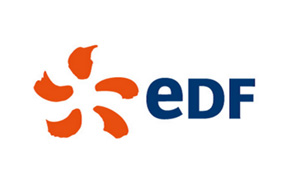 French NPPs
Monitoring of all the post-tensioned anchorages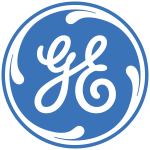 Hanhikivi (Fin), Akuyu (Tur) and HPC (UK)
Compliance assessment for NPE, CODAP and EN 13445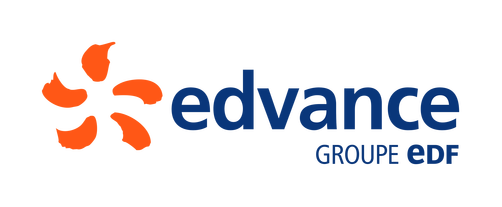 Jaitapur NPP
Gaps analysis regarding ETC-F and Indian Fire safety regulations